Learn what makes us the best at what we do
No two projects are the same, we'll work with you to tailor our services to your unique requirements.
HistologiX are ideally placed to advise on the most appropriate solutions, having held a longstanding, leading position in the UK histopathology space. We pride ourselves on operating as an extension of your in-house lab team, providing a personalised service. Make use of our substantial knowledge in all areas from sample collection, logistics and storage to study endpoints and data analysis.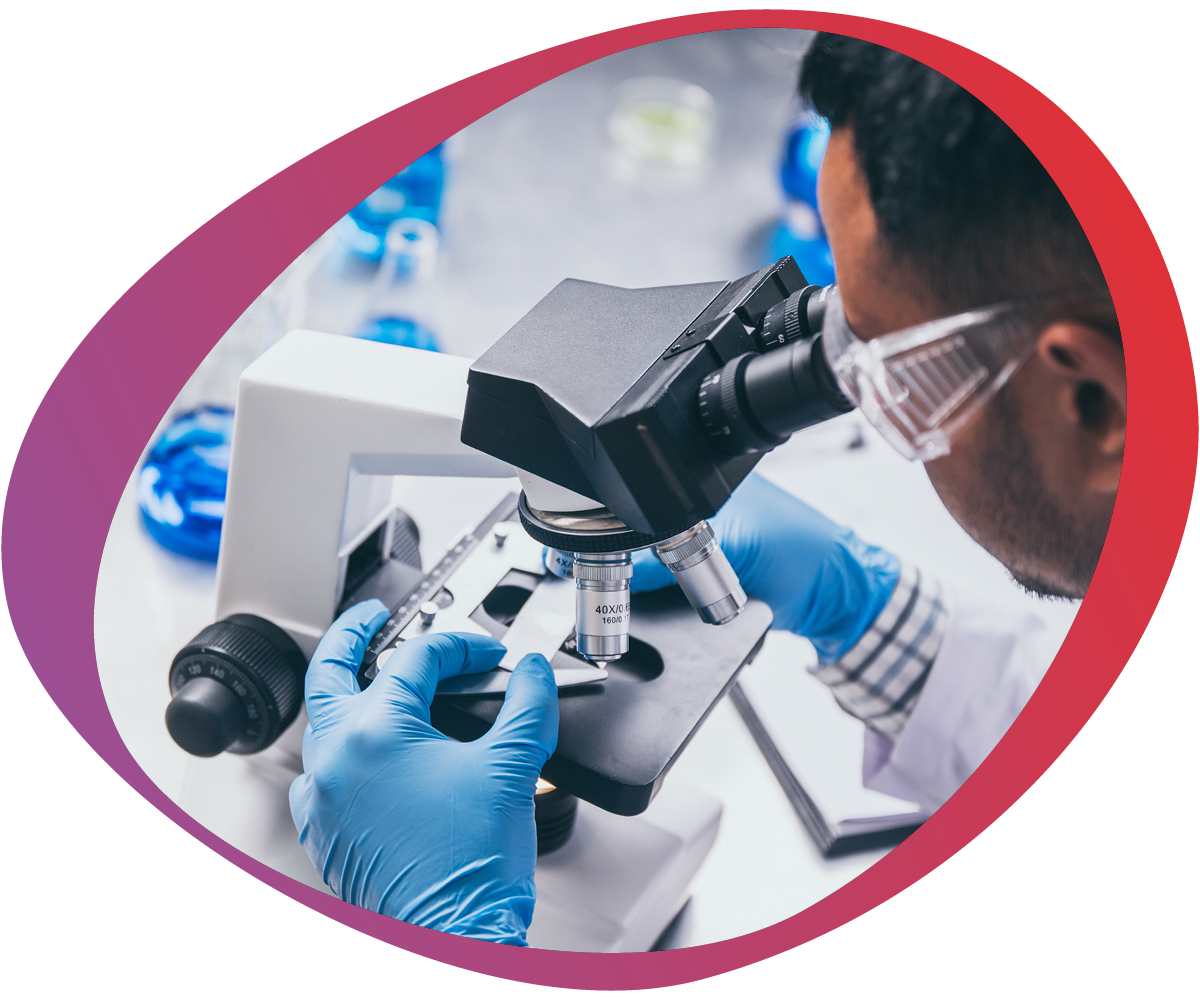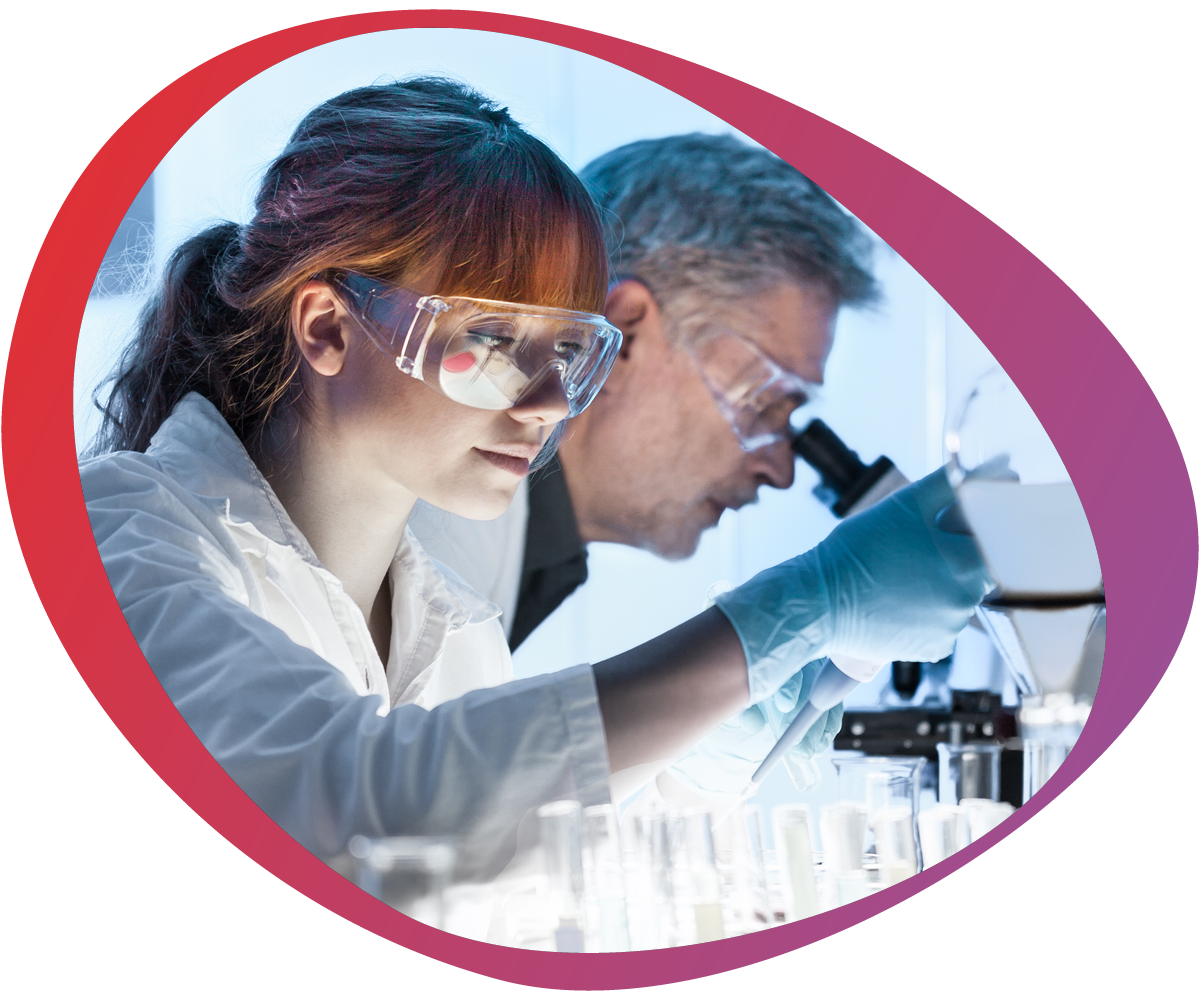 We'll assemble a personalised team tailored to the needs of your project, including an experienced Study Director, skilled Scientists, and a dedicated member of our Client Solutions Team.
Our Client Solutions Team act as your key point of contact, providing regular updates and responding to your requests and queries. Everyone at HistologiX, from the lab to the office is equipped with a Life Science degree, Master's or PhD, meaning we're able to truly appreciate and meet your needs.
Extensive Biomarker Knowledge
At HistologiX, no biomarker is too much trouble.
Working with a proactive and flexible approach, we're able to accommodate novel targets as well as those already well defined. We can advise on and source the appropriate antibody, the relevant control tissue and tissue of interest, or work with your own material. With a combination of experienced scientists and a wide range of automated platforms, we pride ourselves on developing both chromogenic and immunofluorescent assays with outstanding standardisation and repeatability.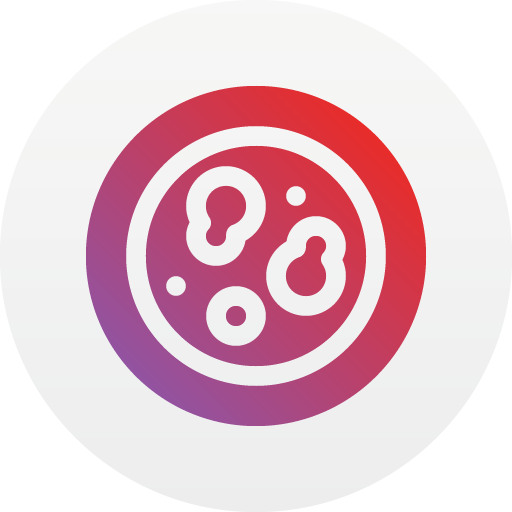 Your samples are precious, no matter the source and all material will be handled with the utmost care and attention.
We'll utilise our multi-disciplinary knowledge to customise protocols to suit your samples, from trimming and blocking patterns through to antigen retrieval and image analysis algorithms, maximising the
quality of your results. With the expertise to undertake both routine and specialised techniques spanning histology, immunohistochemistry and digital pathology, your samples are safe in our hands.
We can assist with screening animal or human tissues, working on quantitative biomarker target validation and distribution, Proof of Concept/Mechanism studies, Tissue Cross-Reactivity screening, Companion Diagnostic testing, Histology, Pathology analysis (Medical and Veterinary), Digital Pathology, Image Analysis and Human tissue sourcing.
HistologiX is also licensed by the Human Tissue Authority (HTA) to source and store human tissue and has ethical approval to undertake antibody screening in human tissues.
HistologiX was formed in 2005 as an independent GCP and GLP accredited contract research laboratory and has retained this status by inspection from the MHRA. We provide Histology, Immunohistochemistry and Digital Pathology services to the Pharmaceutical and Biotechnology industries. With our laboratories based in the UK, our customer base is global.
Our Directors, Laboratory Managers, Study Directors and Research Scientists have in excess of 120 years of experience within this niche area. We take great pride in helping our clients accelerate drug development and approval by providing world leading solutions. Our scientific expertise, innovative culture and integrity underpin our brand.
Histologix continues to work closely with a range of clients that include some of the top pharmaceutical companies worldwide as well as small and medium but highly innovative biotechnology companies.
Business Development Manager
Michaela is our Business Development Manager, responsible for strengthening relationships with existing clients and identifying new areas to grow the business. She has 20+ years of experience working globally with Biotech and Pharma Clients in Key Account and Business Development positions across the Life Sciences CRO sector.
Michaela began her scientific career at the University of Cambridge as a PostDoc in Dermatology, researching inflammatory skin diseases employing a variety of molecular and histology techniques including IHC and ISH. Michaela holds a PhD in Clinical Biochemistry from the University of Cambridge and a Diplom in Biology from the University of Cologne.
Business Development Executive
Tom's focus in Business Development involves identifying new business opportunities and acting as the initial point of contact for companies seeking our cellular and digital pathology services. He is fully conversant in the range of services that HistologiX provides, and using his scientific and legal backgrounds, he discusses and helps design projects to meet our Clients' analytical goals.
After working in PostDoc research roles with a focus on metabolic programming of obesity, diabetes and ageing, Tom trained in Intellectual Property Law in the pharma and biotech sectors. Tom has a 1st Class honours degree in Biochemistry from the University of Nottingham, and both a Masters and PhD from the University of Cambridge.
Peter is a member of our Client Solutions Team and is a key point of contact for Clients. He provides regular project updates, responding to client's requests and queries. He also assists in defining project scope and deliverables where his research and project management experience contributes to smooth project delivery across histology, immunohistochemistry and digital image analysis.
Prior to working in the biotherapeutics sector, Peter was a Materials & Processes Engineer leading R&D projects in the defence and aerospace industry. Peter holds a 1st Class degree and PhD from Loughborough University where he synthesized novel phosphine ligands with anti-cancer and drug delivery applications.
Laura is the Operations Manager at HistologiX. With a background in the pharmaceutical manufacturing sector, Laura is now applying her extensive project, resource and personnel management experience to overseeing the successful execution of contracted studies at HistologiX.
Laura began her scientific career completing various academic research projects across multiple institutions, with a regenerative medicine focus. She then transitioned to the pharmaceutical industry, working as a Process & Production Engineer specialising in medical devices. Laura has a 1st Class degree in Animal Science and Computer Science from the University of Nottingham.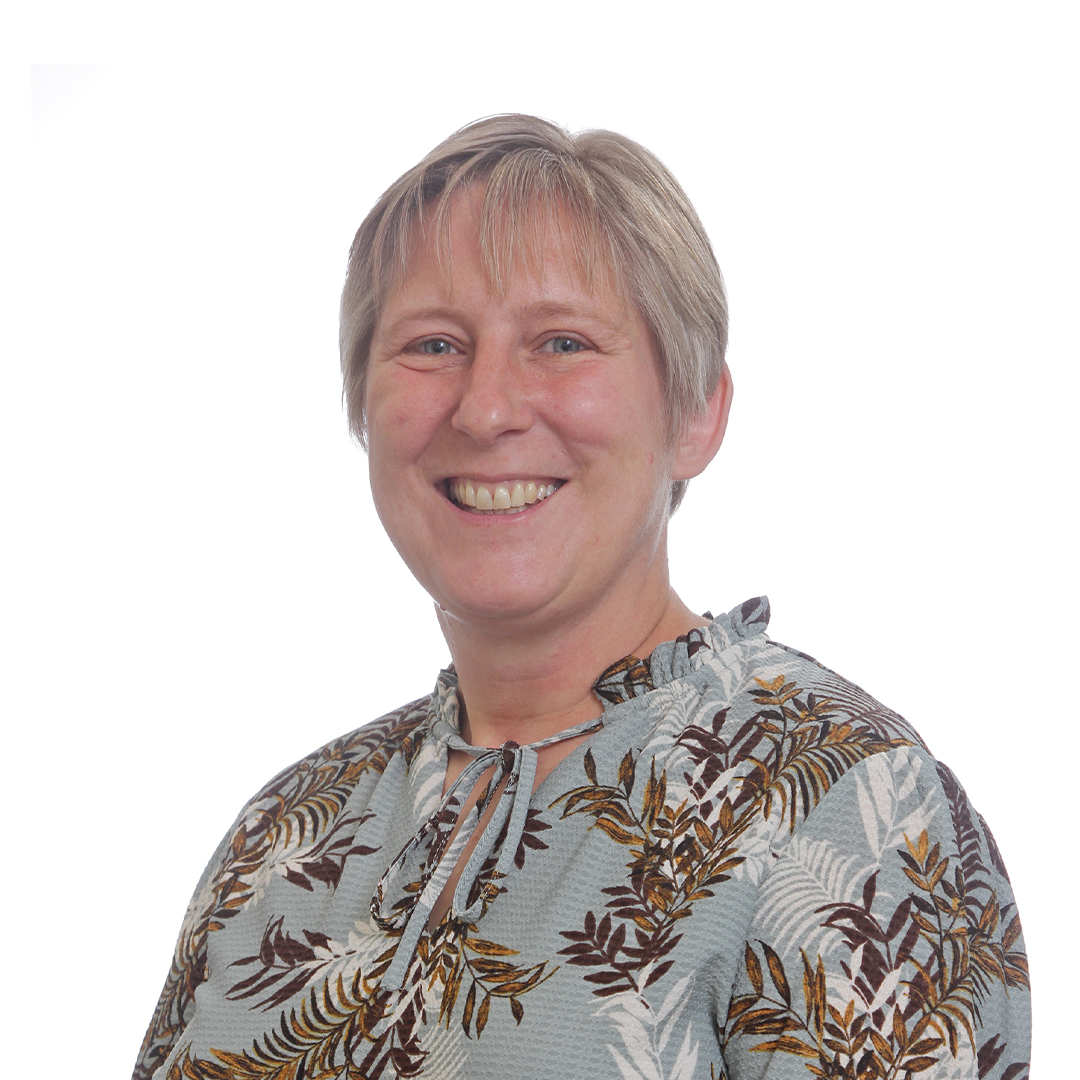 Cellular Pathology Manager
Elaine is the Cellular Pathology Manager at HistologiX. She is responsible for the management and coordination of our immunohistochemistry studies. With her extensive practical experience of IHC techniques and assay development, she is well placed to support Clients from project proposal to completion of study report.
Elaine began her scientific career in histopathology working on breast and colon cancer tissues and performing IHC & radioactive-ISH assays before moving into a research lab working on IgA nephropathy. Prior to joining HistologiX, she helped set up GLP procedures for a large contract research laboratory.
Digital Pathology Manager
James is the Digital Pathology Manager at HistologiX. He developed HistologiX's digital pathology capabilities integrating whole slide scanning with quantitative image analysis. With his extensive knowledge of histological, immunohistochemical, digital pathology and quantitative image analysis techniques, James is ideally placed to support our Clients' projects throughout the study lifecycle.
James began his scientific career in diagnostic histopathology, specialising in immunohistochemistry and routine histopathology. After a move to contract research, he took lead roles in the design, conduct and reporting of regulatory (GLP) Tissue Cross Reactivity studies with novel therapeutic antibodies.
Senior Scientist - Immunofluorescence
Agata is our immunofluorescence specialist with expertise in both fluorescence and chromogenic antibody validation methods. She is currently developing bespoke multiplex immunofluorescence assays for our clients' projects. Agata also manages our Ultivue projects, offering multiplex immunofluorescence (mIF) solutions and RNAScope projects for the detection of RNA in tissues.
Agata has a Masters degree in Biotechnology from the University of Science and Technology, Wroclaw, and a PhD from the University of Leuven. She has extensive collaborative postdoctoral research experience in neuroscience, stem cells, developmental biology and immunology.
Quality Assurance Manager
Claire is our Quality Assurance Manager at HistologiX. Claire helps to ensure all work being undertaken at HistologiX is of the highest standard and is responsible for making sure we follow all the relevant guidelines associated with undertaking regulatory preclinical safety assessments and assessments of patient samples from clinical trials; keeping HistologiX GLP/GCP compliant.
Claire has a BSc in Biological Sciences after graduating in 2000 from the University of Wolverhampton. Claire began her career as a pharmaceutical microbiologist in a GMP contract testing/manufacturing environment before moving into Quality Assurance. Claire brings a wealth of experience to drive forward a culture of continuous improvement.
HistologiX is proud to be part of the Niche CRO Group, a leading consortium of contract research organisations specialising in the development and implementation of innovative solutions for the pharmaceutical, biotechnology, and medical device industries.
Our team at HistologiX comprises experienced professionals with a deep understanding of cellular and digital pathology, providing high-quality services and support to our clients.
As part of the Niche CRO Group, we benefit from the collective expertise and resources of the group, enabling us to offer a greater range of services and support for our clients' research and development needs. Meet our board members and learn more about their expertise and experience.
Morag is the group CEO and is responsible for the group's growth strategy. She brings with her experience in start-ups, scaling up and acquisitions. 
She founded Tissue Solutions and grew it to a significant player in the tissue supply market, before exiting in 2021. Morag has worked in multiple CROs with over 30 years' experience in pre-clinical research and drug discovery.
Simon is the group CFO and is responsible for the finance function of the group. He is also heavily involved in the strategic direction of the business including M&A and financing.
Previously, Simon played a vital role in taking a company from start-up to a successful listing on AIM and has been involved in a number of acquisitions. Simon was instrumental in the disposal of The Intelligent Tissue Group/Tissue Solutions and subsequent reorganisation which created Niche.
"HistologiX assisted us with the analysis of tissue samples from our clinical study. The sample analysis was challenging but HistologiX were very professional and able to meet a very tight deadline. It was a pleasure to work with them."
"We have worked with HistologiX for the past couple of years for all our histology needs. Our projects include both preclinical and clinical samples assessments. The work with clinical samples is highly critical for us, and our partners at HistologiX have always been diligent and flexible and have provided us with good quality results in the timeframe requested. They understand very well our needs and adapt accordingly. We are happy to continue working with HistologiX"
HistologiX as a GLP/GCP compliant laboratory, is working to all the relevant guidelines associated with undertaking regulatory preclinical safety assessments and assessments of patient samples from clinical trials.
Our laboratories are equipped with state-of-the-art equipment and necessary platforms to support our services.
We can progress as a partner in your drug delivery program, from target identification, through biomarker development, in vivo studies to full clinical trial assessment.
We continually invest in cutting edge equipment to ensure we can deliver the best results for our clients which are robust, consistent, reproducible and accurate to fully meet project requirements.
We work in close collaboration with our clients to become an extension of their in-house teams. But don't take our word for it. Read what our clients have to say.
Ultivue
Ultivue provides researchers and scientists in translational medicine with multiplex biomarker assays for tissue phenotyping and digitalpathology. Its proprietary InSituPlex® technology enables advanced exploration and interrogation of tissue samples for precision medicineresearch. These highly customizable solutions coupled with our scientific consultative approach strengthen and accelerate biomarkerdiscovery and drug development programs.
Learn more at ultivue.com.
Antibody Analytics
The Creative Immunology CRO
Antibody Analytics are inspired by deconstructing the relative contributions of primary immune cells to disease pathology. Their goal is to provide physiologically relevant, in vitro models, that facilitate the mechanistic investigation of biologics and novel therapeutic approaches. With translational immunology platforms, cell line engineering services, biophysical characterisation (SPR), effector function packages and bioassay development capabilities, they can support biopharmaceutical companies seeking to overcome substantial scientific challenges from the very earliest stages of the drug discovery journey. Antibody Analytics are experienced in characterising therapeutics that modulate the immune response. With a strong focus on targeted therapeutics, these include monoclonal antibodies, immune cell engagers, antibody drug conjugates, engineered cell therapies, oncolytic viruses, multi-functional biologics and novel platform technologies.
Visit antibodyanalytics.com to learn more.
Find out more about our services
Stay up to date with HistologiX