At HistologiX we offer a range of optimised IHC/IF Immuno-oncology biomarker assays. These are used to assess the complex tumour microenvironment in tissues from preclinical models through to clinical patient samples. Coupled with the gold standard quantitative image analysis tools, we provide valuable immunological insight into tumour immune processes.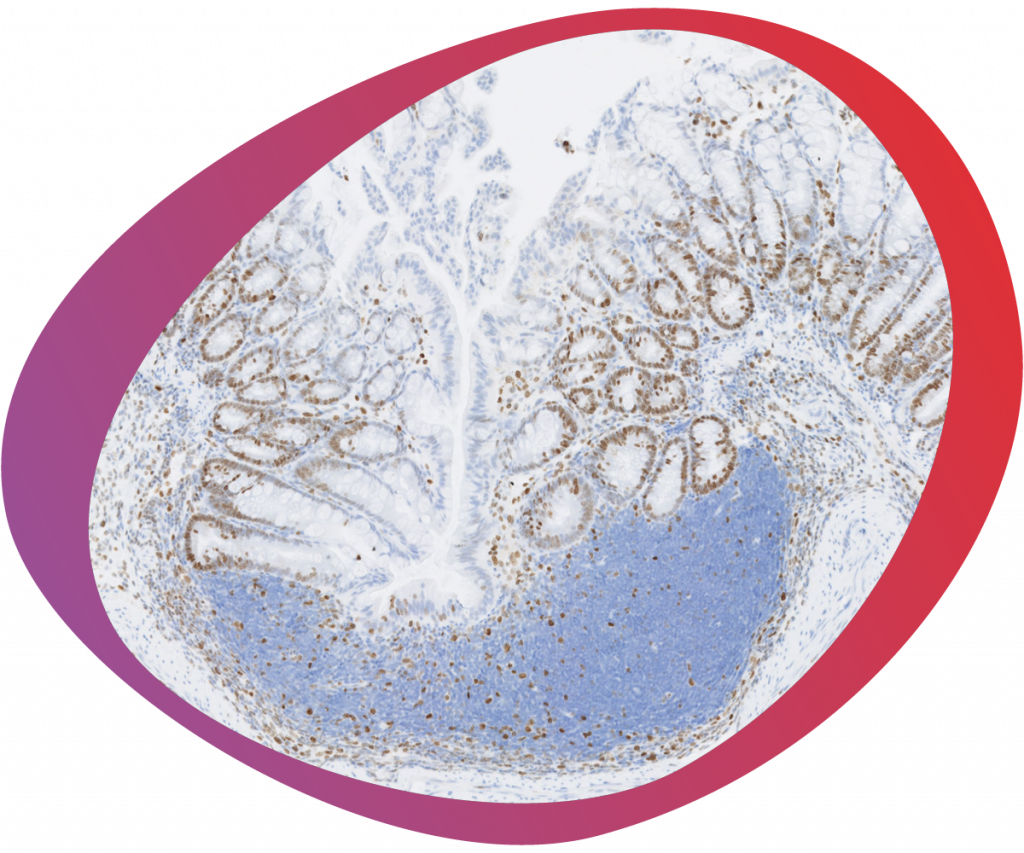 Our robust approach to the identification, quantification, localisation, and spatial relationships of IO biomarkers in tumour tissues, and our expert's ability to interpret data from these assays, we can support clients in making informed decisions for advancing their immunotherapeutic strategy to market.
Spatial distribution of immune cells within the tumour microenvironment is as important as the quantitative assessment of immune cell densities. By defining the interface between tumour and stroma, the profile of immune cell subsets on either side of the invasive margin can be quantified.
HistologiX offer assays for an extensive range of commercially available IO research biomarkers. Please speak to one of our scientists to discuss your IO biomarker assay needs. Novel IO biomarkers – we can work with you to develop and optimise IO biomarker assays for your specific target. Get in touch to discuss your needs.